Customer Service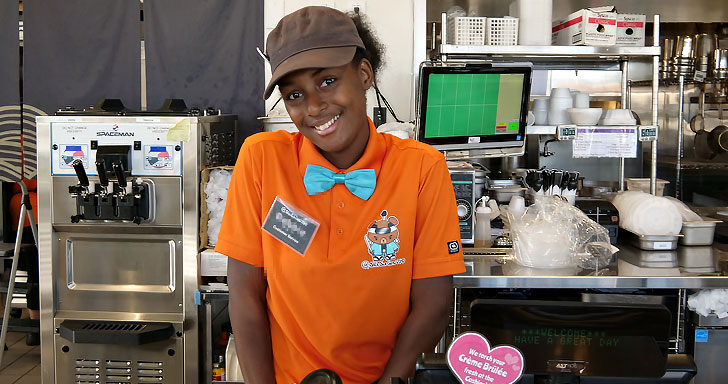 Name: D. V.
Location: Shin-Sen-Gumi 2GO – SanSei Center
---
Why did you apply & How long have you been working for Shin-Sen-Gumi?
I applied through a job listing page on my college website via email. I've been working for Shin-Sen-Gumi for about 6 months.
---
Please describe your duties (job). How do you like it?
My duties range from receiving and distributing food from the kitchen, programming new labels and updating it in the system when the need arises. As well as counting cash drawers, taking orders and making sure that the shift runs as smooth as possible.
---
What's your future dream with Shin-Sen-Gumi?
My dream for my future with Shin-Sen-Gumi is to see the store that I had the privilege of being apart of the opening staff for, grow and become a thriving hub for Ramen in the area and to grow and thrive with it.
---
What do you like about Shin-Sen-Gumi?
I love the atmosphere and fast pace work flow. I enjoy the standard of food and care we are able to give to customers.
---