Operation Supervisor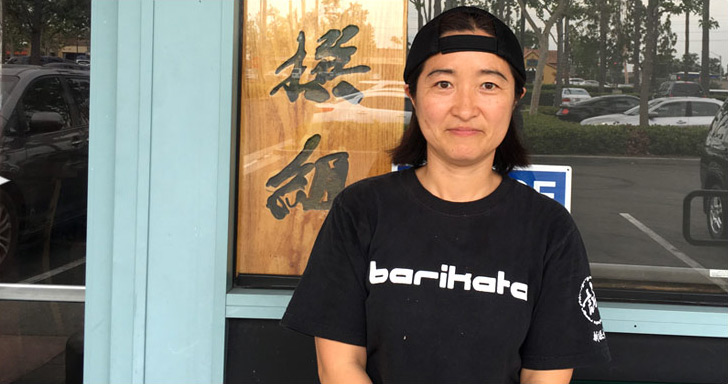 Name: J. A.
Location: Shin-Sen-Gumi Robata & Yakitori, Hakata Ramen – Fountain Valley
---
Why did you apply & How long have you been working for Shin-Sen-Gumi?
l liked the cheerful atmosphere!!
I have been working at Shin-Sen-Gumi in fountain valley for 16 years.
---
Please describe your duties (job). How do you like it?
Server & Training staff. When new workers improve themselves ,I would be happy.
---
What's your future dream with Shin-Sen-Gumi?
I want to make a good work environment for all employees.
---
What do you like about Shin-Sen-Gumi?
People have a good spirit!!
---