Driver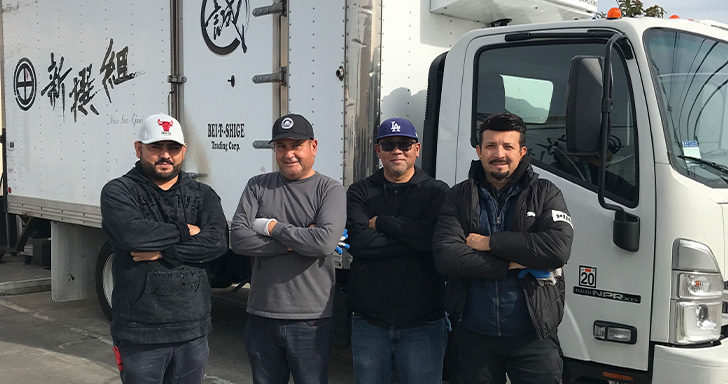 Name: Driver Team
Location: Shin-Sen-Gumi Central Kitchen
---
Why did you apply & How long have you been working for Shin-Sen-Gumi?
I started working there in April of last year. I found the job on Indeed jobs. The hours were exactly what I was looking for because I only wanted to work weekday mornings.
by K.A.
---
Please describe your duties (job). How do you like it?
I work as a delivery driver and help out around central kitchen when needed.
by K.A.
---
What's your future dream with Shin-Sen-Gumi?
As far as my future with SSG goes I hope to stay as long as possible.
by K.A.
---
What do you like about Shin-Sen-Gumi?
It's a good job and all the people I work with are great. I hope to stay with SSG for as long as I am able.
by K.A.
---