Store Manager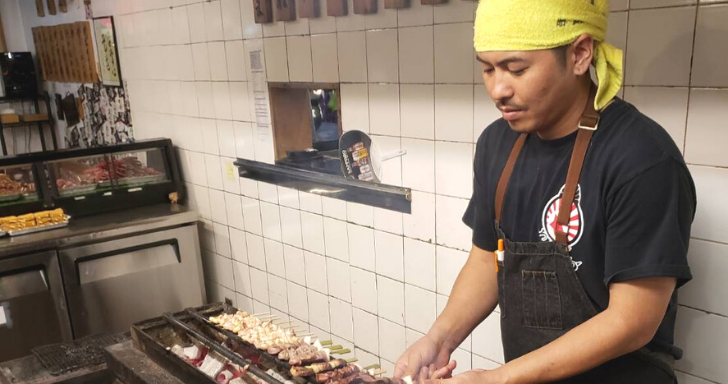 Name: K. N.
Location: Shin-Sen-Gumi Yakitori (Original) – Gardena
---
Why did you apply & How long have you been working for Shin-Sen-Gumi?
My father was an acquaintance with the president. On an off chance meeting, he asked if I would like to come to the United States. It was 2007 when I started and I've been with Shinsengumi ever since.
---
Please describe your duties (job). How do you like it?
Managing the store and managing the grilling of Yakitori.
---
What's your future dream with Shin-Sen-Gumi?
I want to spread and share the taste of yakitori all over USA.
---
What do you like about Shin-Sen-Gumi?
It is a cheerful and energetic company.
---