Steamed Vegetable w/ Spicy Mayo Dip Recipe
06.05.2019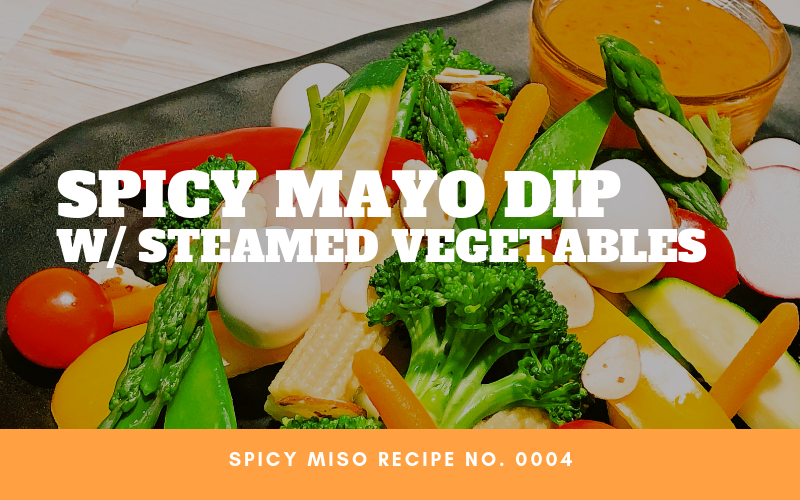 The spicy mayo dip is a versatile sauce that can be used for burgers, fries, fish tacos, crackers and even on toast with some cheese. This recipe is great for any occasion and very easy to make. In this recipe, we recommend steaming some veggies to pair their natural sweetness with the creamy, spicy and tangy flavors of this delicious dip.
【Steamed Vegetable w/ Spicy Mayo Dip】by Haruki
【Spicy Mayo Dip】
SSG Spicy Miso
tsp 1
Miso Paste
tsp 1
Mayonnaise
tbsp 2
Olive Oil
tbsp 2
Vinegar
tsp 1
Coarse Ground Black Pepper
dash
【Ingredients】
Vegetables
to preference
How to cook
1. Pour all seasoning in a bowl and mix well.
2.Cut and steam Vegetables to your preferred texture.
3.Drain vegetables well and enjoy with the Spicy Mayo dip!
---