Chilled Tofu & Pork Belly w/ Spicy Sauce Recipe
06.14.2019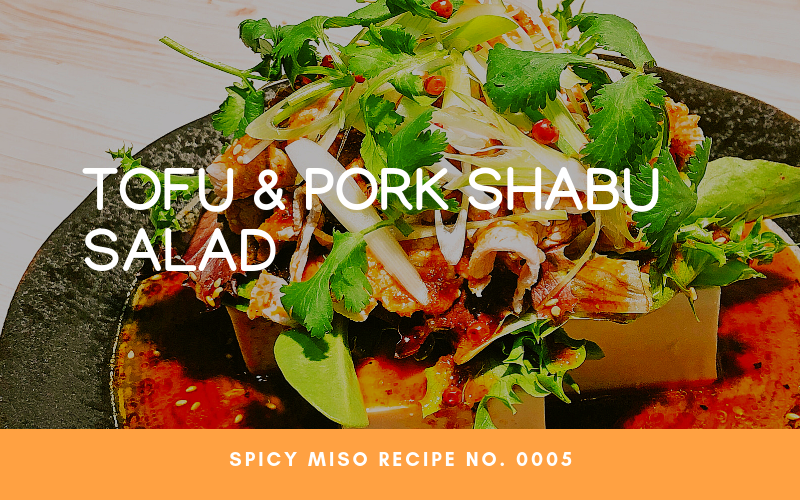 What better way to pass the sweltering summer heat than with some cold and spicy salad!
【Tofu & Pork Belly Salad】by H.I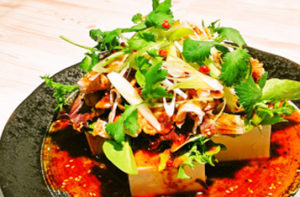 【Seasonings】
Soy Sauce
tbsp 2
Sesame Oil
tbsp 1
Spicy Miso
tsp 2
Vinegar
tbsp 1
Sugar
tsp 2
Grated Garlic
tsp 1
Grated Ginger
tsp 1
【Ingredients】
Thin Pork Belly Slices
150g
Tofu
1 pack
Baby Greens
to preference
Pink Peppercorn
to preference
Sliced Green Onion
to preference
Crispy Fried Onion
to preference
Cilantro
to preference
How to cook
1.  Boil thin pork belly slices in boiling water for about 30 seconds. Cool in ice water, and drain
★ Cooking time varies on your gas range and thickness of the pork, please be mindful when cooking.
2. Cut tofu in 4 equal parts.
3. Mix seasonings in a bowl
4. Put tofu, baby greens and pork belly, in this order, on the plate.
5. Drizzle mixed seasoning on top and add sliced onion, cilantro, fried onion, and sprinkle pink peppercorn to your preference.
---