General Manager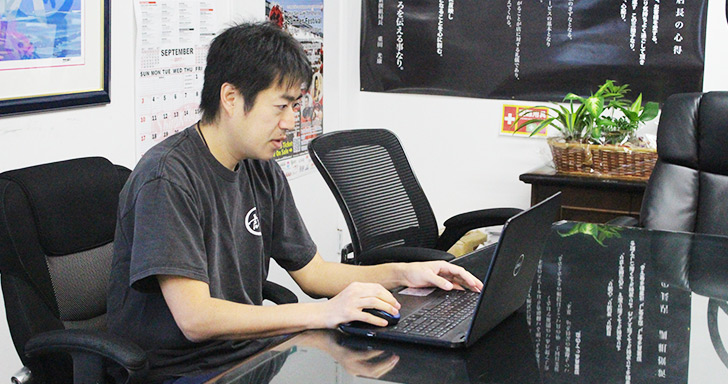 Name: S. S.
Location: Shin-Sen-Gumi Headquarters
---
Why did you apply & How long have you been working for Shin-Sen-Gumi?
I started working at Shin-Sen-Gumi in 1999 as a part time worker. An old timer of mine that took really good care of me was working for the company at the time and everyone seemed to be getting along very well, I also thought that I could learn a lot here while having fun so that was the start.
I became a full time employee in 2005.
---
Please describe your duties (job). How do you like it?
Running the stores, also I'm in charge of the IT side of the company (softwares and making the sure everything is running smoothly)
---
What's your future dream with Shin-Sen-Gumi?
I wanted to create a work environment that is comfortable and worth working at for all the full time and part time workers.
---
What do you like about Shin-Sen-Gumi?
For my job I get to interact with many people from different genres of work which allows me to learn for and widen my perspective.
I'm very thankful that Shin-Sen-Gumi gave me this opportunity.
---