Rental Patio Space @ Alhambra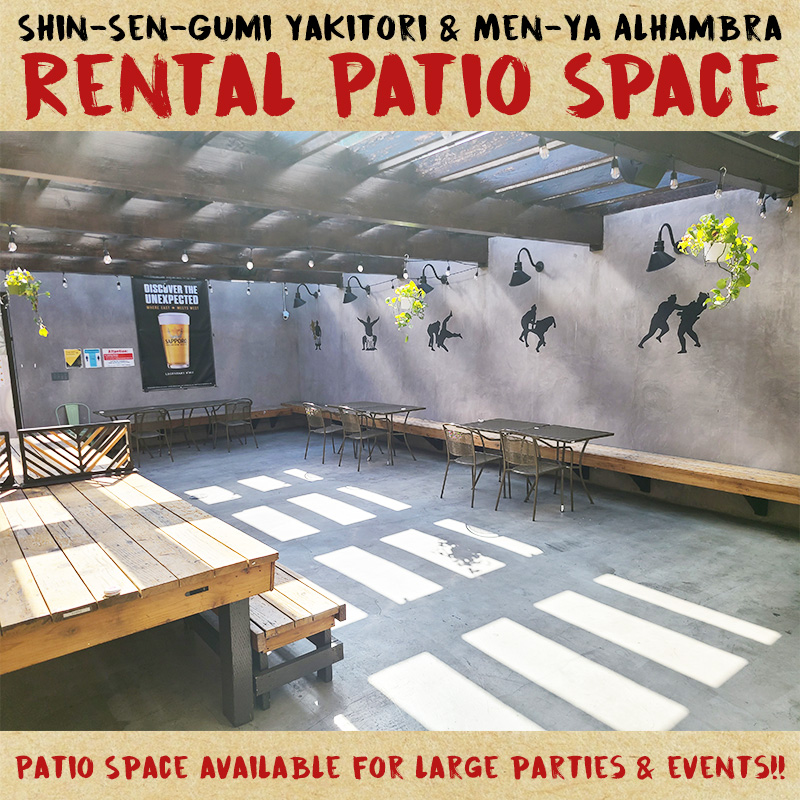 Patio space available for large parties & events!!
Our patio spaces are heated and semi-private and are the perfect environment for a special event. Each party and event are catered to and given the utmost personal attention from our entire staff. We cater to any events from birthday's, corporate events, fundraisers and more.
For inquiries, please contact us via email:
焼き鳥 & 麺屋 アルハンブラ店
Shin-Sen-Gumi Yakitori & Men-Ya – Alhambra
45 S Garfield Ave, Alhambra, CA 91801
☎626-943-7956
---