Online Stores (Shipping)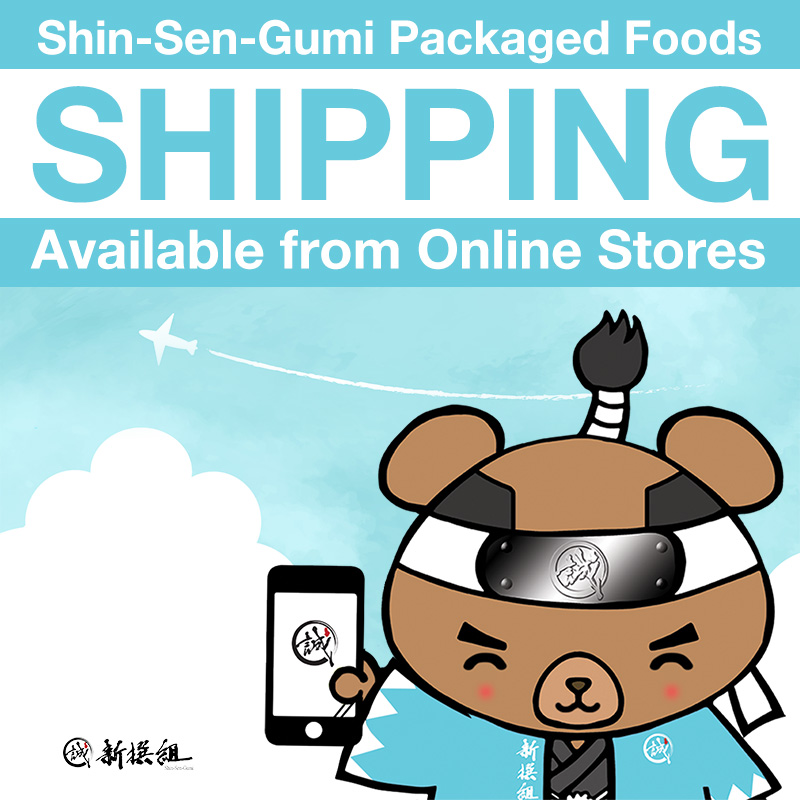 Now you can get our packaged food products shipped directly to your home!
Enjoy our signature Hakata Ramen from the comfort of your kitchen or our delicious Yakitori skewers, grilled over charcoal and ready to eat within a few minutes!
Also our packaged foods will be a great gift for your family / friends who live in out of California!
[OFFICIAL] SHIN-SEN-GUMI ONLINE SHOP
Frozen packaged Foods : Ship to California ONLY
Other Packaged Foods & Goods : Ship to 50 states of the U.S.
Frozen Packaged Foods, SSG Dressing and SSG  Sauce : Ship to  50 states of the U.S.
Frozen Packaged Set : Ship to California, Nevada and Arizona ONLY
Frozen Packaged Ramen & Frozen Packaged Yakitori: Ship to West Coast 0f the U.S ONLY
---