Monthly Special
We proudly serve Japanese foods prepared by artisan chefs, using only the freshest seasonal ingredients shipped from Kyushu, a southern part of Japan.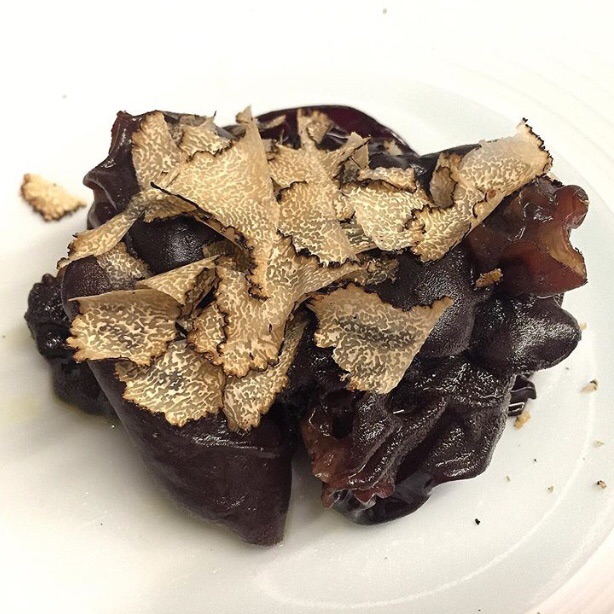 Monthly Special July 2019
2019.06.28
This month's special dish is " Sauteed Wood Ear Mushroom with summer Truffles". The Wood Ear mushroom (Kikurage) come from "Tokunoshima Island". (Kagoshima Pref. Japan) The Wood Ear mushroom contains rich vitamin D and calcium. We simply sauteed Wood Ear mushrooms and sprinkle fresh summer truffles on the top . Please come try our new healthy dish. ...
Our Menu
We serve various foods from Kyushu. On top of fresh seasonal fish, we proudly serve three types of black meat, including "Black Satsuma Chicken," "Japanese Black Beef" and "Black Pork." We offer seasonal course dishes prepared by skilled chefs. Please visit any of our restaurants and experience these seasonal dishes. They're perfect for special occasions and meals with business associates, friends and family, and date nights.
Location
1-9-7 Granbell-Ebisunishi bldg. 9F
Ebisu-Nishi, Shibuya-Ku, Tokyo 150-0021, JAPAN Tel:03-6712-7655
Hours: Mon-Sun (7 Days) Lunch 11:30am~3:00pm / Dinner 5:00pm~11:30pm
About Us
On September 8, 1992, Mitsuyasu Shigeta, our Kyokucho, who came from Kagoshima, Japan, opened the first Shin-Sen-Gumi restaurant. This year we celebrate the twenty-fifth anniversary of the business, and we now have 13 restaurants in the Los Angeles area. At the end of August 2016, using our experience and expertise in serving Japanese cuisine in a foreign country, we opened a restaurant where we serve Japanese foods prepared mainly with seasonal ingredients shipped from the Kyushu region of Japan.
Please enjoy the Japanese sakes, California wines and the shochu (Japanese spirits). You'll find that they go well with the dishes we proudly serve. We're devoted to providing our customers a comfortable place where they can enjoy carefully prepared food and excellent service.