Office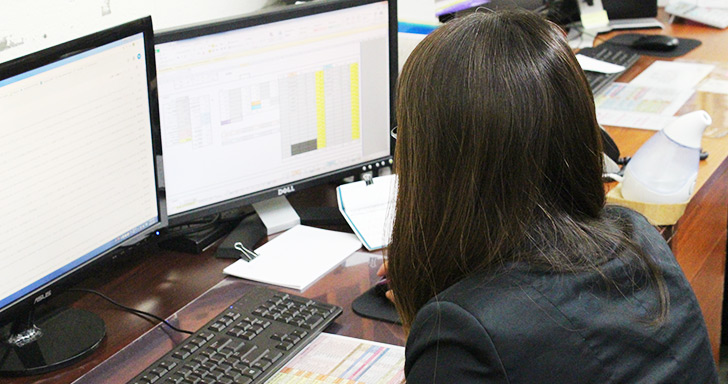 Name: M. S.
Location: Shin-Sen-Gumi Headquarters
---
Why did you apply & How long have you been working for Shin-Sen-Gumi?
My friend introduced me to this job. I've heard that it was a company with a very good atmosphere/ ambience. It's been a year and a half since I started working.
---
Please describe your duties (job). How do you like it?
My work description is management support side of the restaurant. I make the revenue reports and inventory reports, going over the cost, and making sure the balance of payments is right. It's an office job but I communicate with the managers and workers at each store when I work.
When I run into a problem, there are lots of time consuming precise things I need to do but I feel very accomplished when I get through that.
---
What's your future dream with Shin-Sen-Gumi?
My main job is supporting the store so making sure I perfect the small details on the job and gain trust and support from my coworkers and workers from the stores.
---
What do you like about Shin-Sen-Gumi?
Every one is very friendly and energetic. I like how all the workers work together to try to create a very lively and energy filled workplace.
---