Operation Manager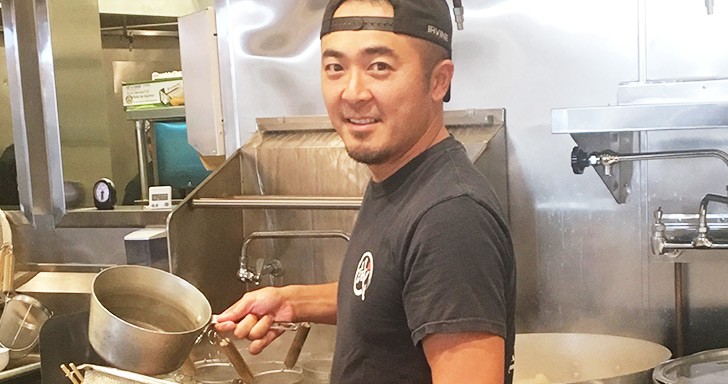 Name: J. K.
Location: Shin-Sen-Gumi Yakitori (Original) – Gardena
---
Why did you apply & How long have you been working for Shin-Sen-Gumi?
I have applied to Shin-Sen-Gumi because when I was 19 I had worked at the Fountain Valley location for 2 years and had learned so much not only about the restaurant industry but also about Japanese culture and respect. This time around I wanted to excel in management. Overall I have been working for Shin-Sen-Gumi about 7 ½ years in total.
---
Please describe your duties (job). How do you like it?
Currently as Operation Manager for the Gardena Yakitori location, my duties are to teach up and coming front and back of the house staff not only the skill side of the operation but the "Shin-Sen-Gumi way" with adapting the Japanese culture into the food hospitality here in the U.S.
I have the passion for this industry because of the skills that I can obtain while I get to interact with our customers and staff.
---
What's your future dream with Shin-Sen-Gumi?
My future dream with Shin-Sen-Gumi would be to excel into higher management and help the company grow even bigger than ever before into becoming one of the best Japanese restaurant group in the United States.
---
What do you like about Shin-Sen-Gumi?
I like that the staff here have strong teamwork and treat each other like family to reach a successful goal.
---