Store Manager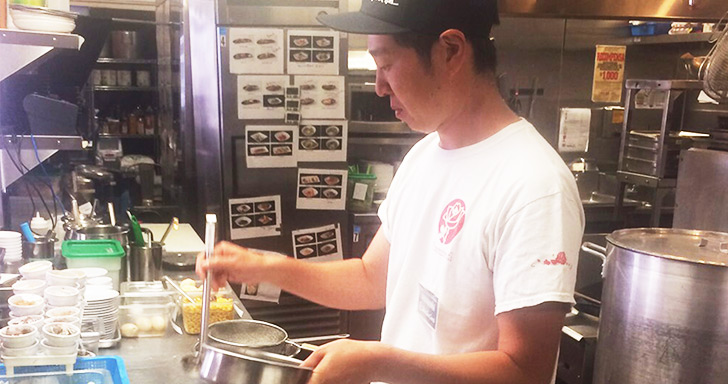 Name: A. S.
Location: Shin-Sen-Gumi Hakata Ramen – Gardena
---
Why did you apply & How long have you been working for Shin-Sen-Gumi?
I was working at a restaurant in Japan but my boss offered me this opportunity and wanted to challenge it. I have worked for 2 years.
---
Please describe your duties (job). How do you like it?
Making the menu, restaurant customer service, and quality control and assurance. Want non Japanese people to learn more about Japanese culture through food. The fact that things that are so normal for Japanese people can make a big impact towards people that are non Japanese is my motivation.
---
What's your future dream with Shin-Sen-Gumi?
I want more people to know the good things about Japan.
---
What do you like about Shin-Sen-Gumi?
It represents a strong Japanese culture
---