X'mas Special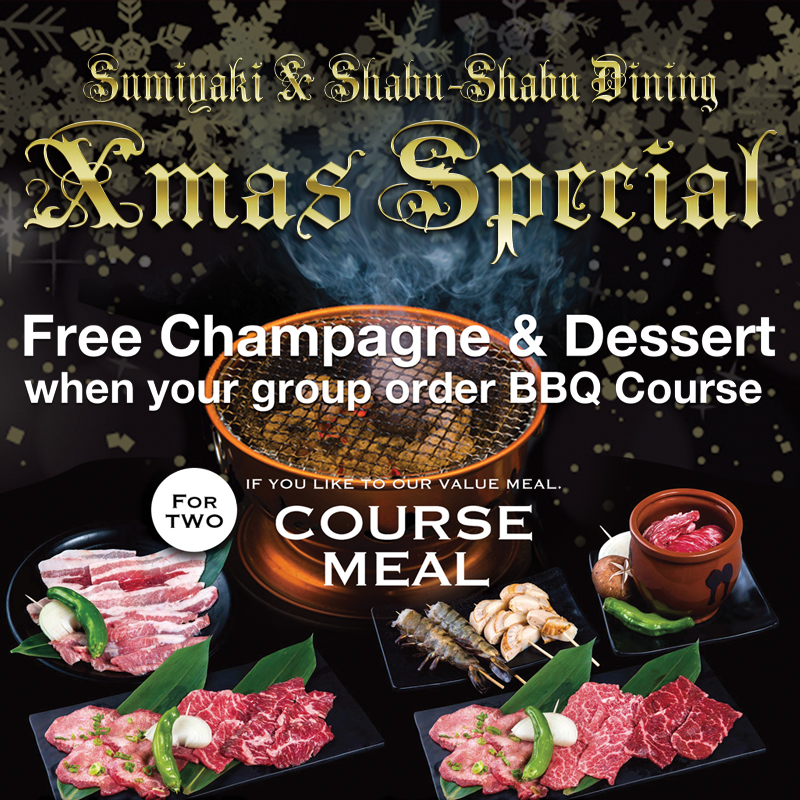 Date
12/23(Sat)~25(Mon), 2018
Time
Dinner Only 6:00pm~11:00pm
Location

Shin-Sen-Gumi Shabu-Shabu Dining - Gardena

Details

Free Champagne & Dessert when your group order BBQ Course (for 2 persons)!
Enjoy Christmas Special Dinner at Sumiyaki & Shabu-Shabu Dining!

Standard Set $60
Tongue, Prime Short Rib, Outside Skirt, Pork Rib, and Pork Jowl

Premium Set $90
Prime Tongue, Kobe Prime Short Rib, Kobe Sirloin Culotte, Potted Outside Skirt, Shrimp, and Scallop

Kimchi, Namul, House Potato Salad, Crispy Cheese Bacon Salad, and Ox Tail Soup are included in the Course Meals.
---