WA Shoku Day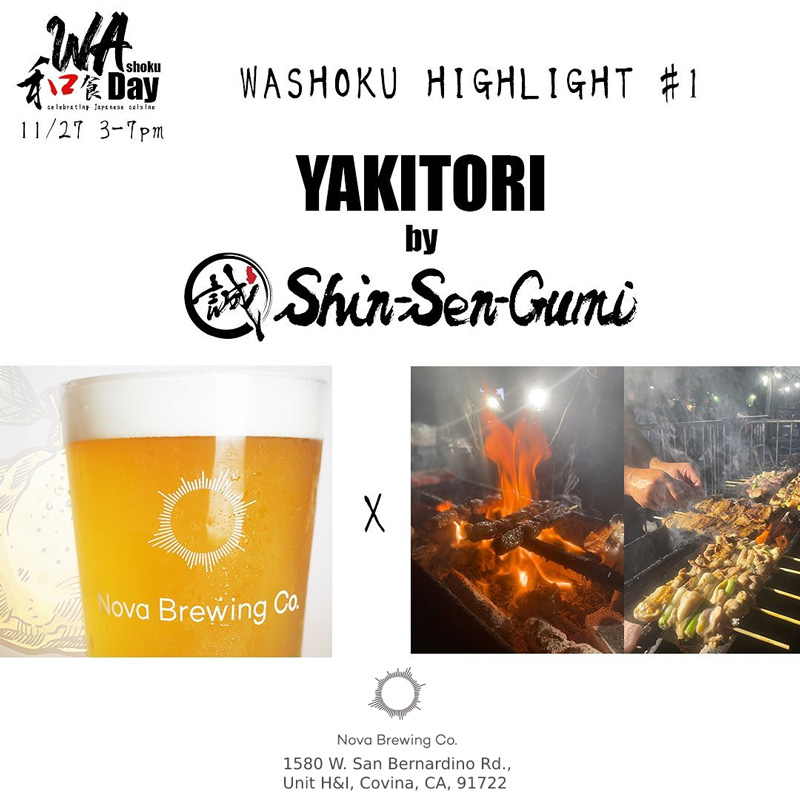 Date
11/27(Sat)
Time
3:00pm~7:00pm
Location
Details

Celebrating Japanese Cuisine, Washoku Day at Nova Brewing Co. 11/27(Sat) 3 – 7 PM

On November 27 at the Nova Brewing Co. Tasting Room, we will be celebrating Japanese cuisine. Join us for our delectable Yakitori Skewers, from 3 – 7 PM, at 1580 W. San Bernardino Rd. Unit H & I, Covina, CA, 91722.

Nova Brewing Co. will also be releasing their Christmas limited Nigori Sake, Hatsukoi on this special day. Join us for a day of craft beers and sake and an entourage of top Japanese food lineups.
---