Spicy Miso in a Jar!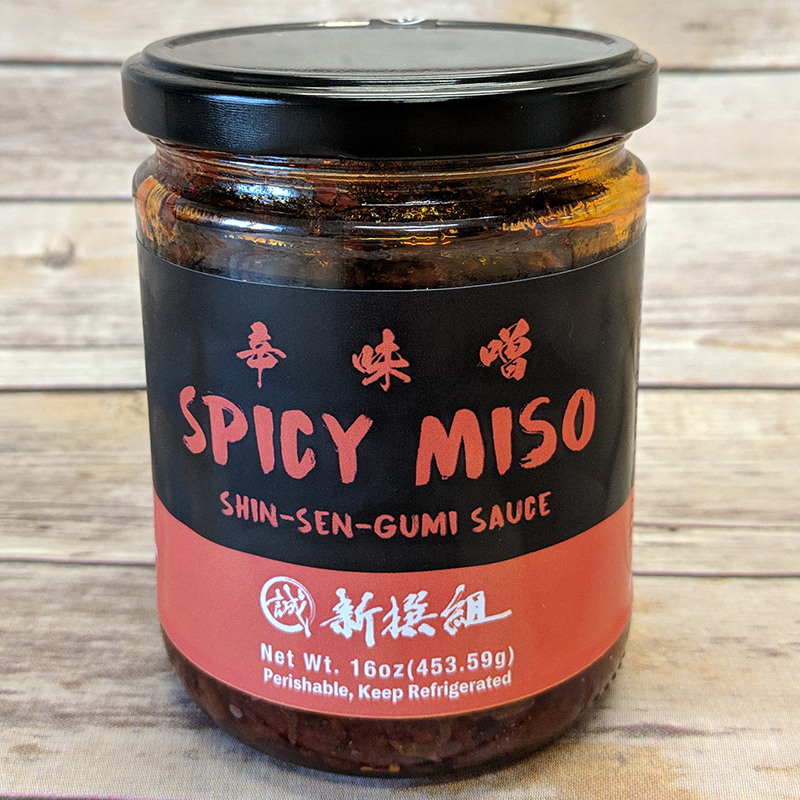 Shin-Sen-Gumi Hakata Ramen's most popular topping, "Spicy Miso", is now available at Shin-Sen-Gumi 2GO and Fountain Valley store in a 16 oz jar for $18.95! While you can enjoy this with any of your favorite noodles, this versatile sauce can be used with just about any of your favorite recipe. Here is a mouthwatering recipe made by our chefs, be sure to give it a try:
We'll be slowly rolling this out to other locations and as well as adding more recipes, so be sure to keep an eye out!
---