Special Udon for Cold-Weather Part 2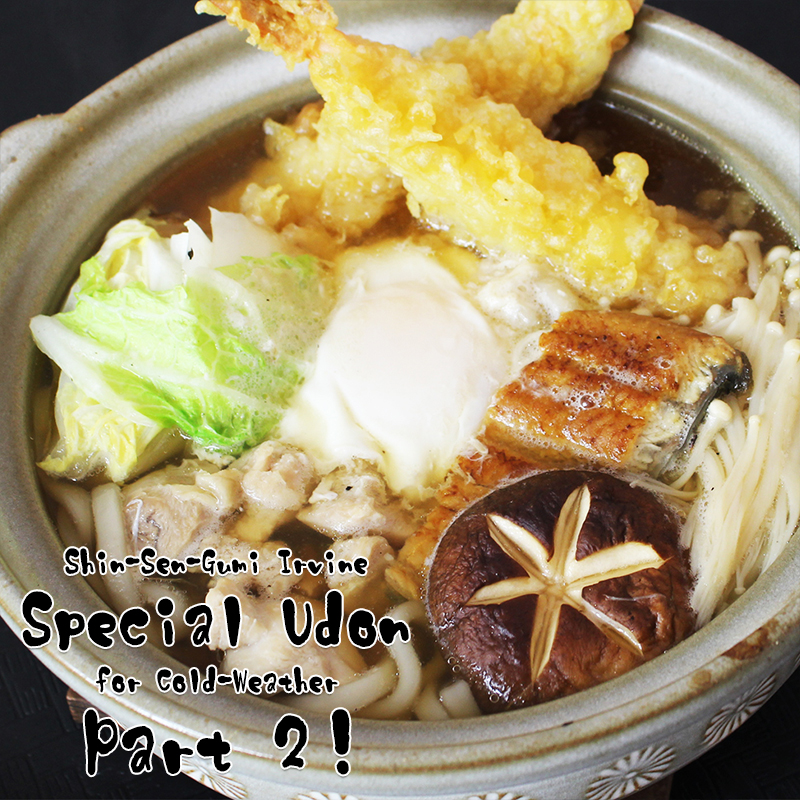 We've added more Winter Special Udon!!
Please try our Limited Time Udon Menu 🙂
Available until 3/31
Nabeyaki Udon
A traditional well balanced Japanese broth with a variety of healthy immune boosting vegetables, revitalize your body with our seared fresh water eel, chicken, poached egg and tempura shrimp a pleasantly satisfying meal.
Clam Chowder Udon
An American Japanese fusion, creamy béchamel , soft potatoes, carrots, clams, sprinkled cracker crumbles and parsley flakes , comfort food at its best.
Miso Nikomi Udon
This hearty pairing of braised pork belly and red miso, is magnificently wholesome, with a few veggies, ontama (poached egg) and tempura shrimp.
Glazed Plum Udon
Pickled plum a staple in Japanese cuisine, cleansing and nutritious minced into a deliciously balanced broth , with some deep fried kakuni among a fluffy bed of ground daikon, next to a distinctly flavorful ooba leaf garnished with the ever so gorgeous bonito.
Champon Udon
A refreshingly imperial melange of vegetables, seafood, and thinly sliced pork belly, with a hint of garlic oil in our very own ramen broth
Shin-Sen-Gumi Hakata Ramen & Udon – Irvine
Woodbury Town Center 6404 Irvine Blvd, Irvine, CA 92620
☎︎949-596-7036
Mon-Fri Lunch 11am~3pm / Dinner 6pm~11pm
Sat & Sun All Day 11am~11pm
---