Shin-Sen-Gumi Sauces TOGO!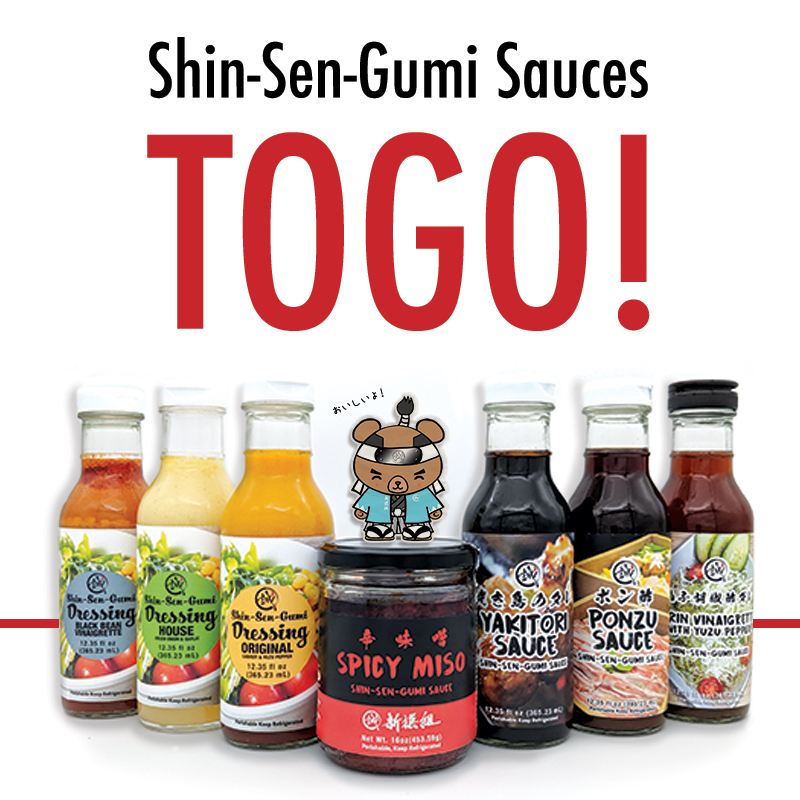 Shin-Sen-Gumi's Own Sauces and Dressings are now available for purchase at Shin-Sen-Gumi 2GO.
Our lineup starts with our own Yakitori sauce, which has been a staple to the local community for over 30 years.
Our Ponzu sauce for our Chanko and Shabu-Shabu restaurants as well as our 4 salad dressing sauces (Original, House, BLACK BEAN VINAIGRETTE, and MIRIN vinaigrette with YUZU PEPPER) are also available for purchase.
Don't forget the most popular topping in our Hakata Ramen shops, the "Spicy Miso". Now available in a 16 oz jar! You can add this to your own noodles or even cook with it in general.
Be sure to check our original recipes with spicy miso online on the Shin-Sen-Gumi website!
Shin-Sen-Gumi 2GO-3Sei Center
18203 S. Western Ave #104, Gardena CA 90248
☎︎310-324-3246
7 Days Open 10am~10pm
---