Shin-Sen-Gumi 2GO Yakitori Happy Plate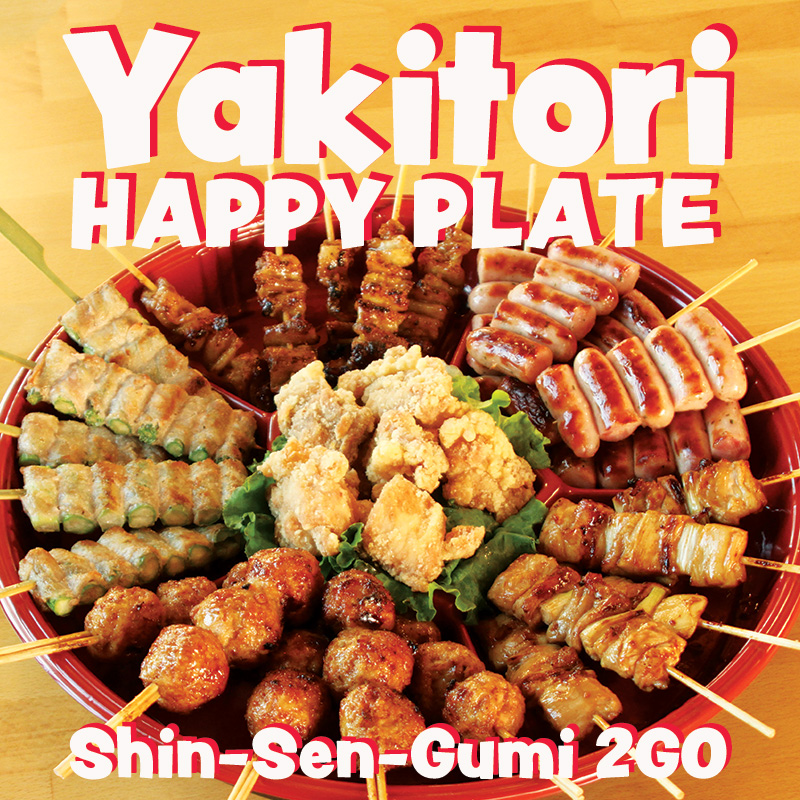 How about a Yakitori Happy Plate for your Feast Party?
Tsukune (Chicken Meatball) 5pc
Negima (Chicken Thigh & Green Onion) 5pc
Pork Sausage 5pc
Kawa (Chicken Skin)5pc
Aspara Maki (Asparagus w/ Pork Belly) 5pc
Karaage (Fried Chicken)
$48.00+tax
Please call us to order in advance 310-324-3246!
★Subject to availability.
★Same day orders will take at least 30min to prepare. We recommend to order 1 day in advance to ensure we can fulfill your order.
Shin-Sen-Gumi 2GO-3Sei Center
18203 S. Western Ave #104, Gardena CA 90248
7 Days Open 10am~10pm
☎︎310-324-3246
---