GIFT CARD SYSTEM CHANGE NOTICE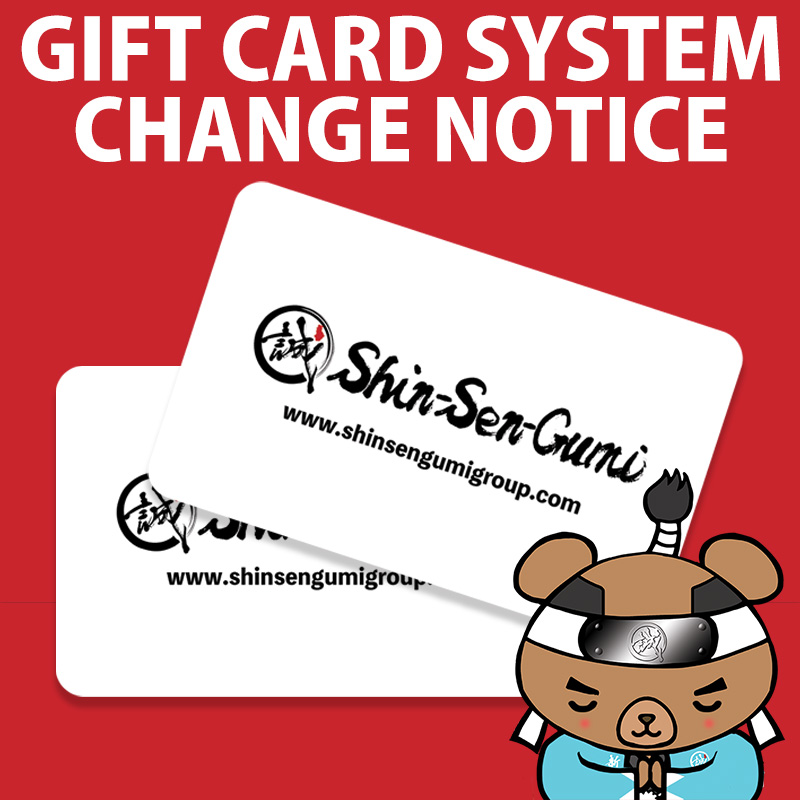 Dear customers,
We will be transitioning our old gift card system to the new system from February 1st, 2022. We hope to complete the process by February 28th, 2022.
During this time we will be unable to process transactions using the old gift cards. After the transfer has been completed, we will be able to resume processing all gift cards.
We apologize for the inconvenience and thank you for your understanding.

Shin-Sen-Gumi Restaurant Group
---