2GO Cafe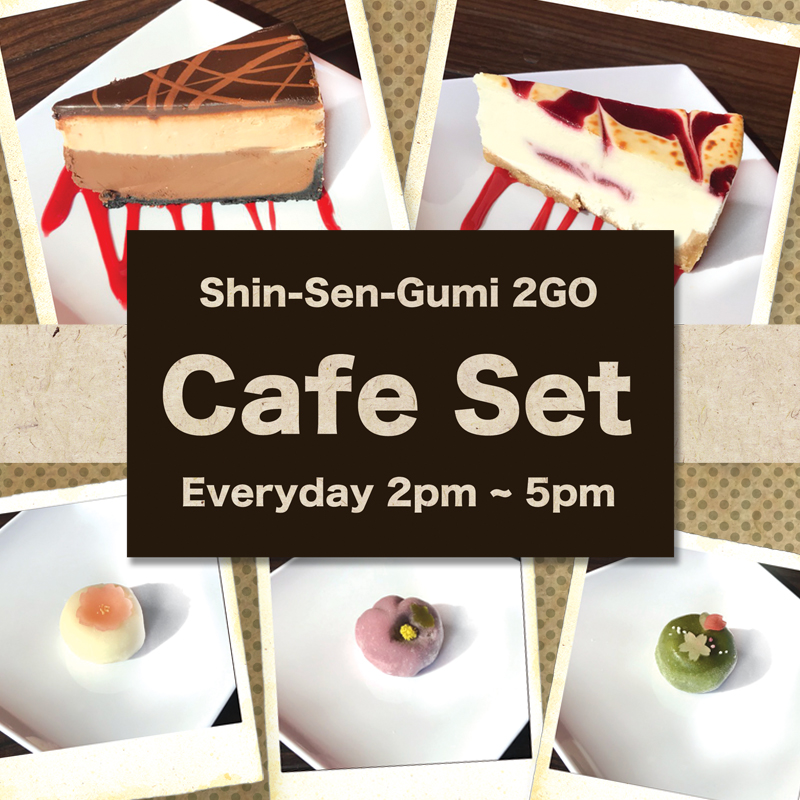 2GO Cafe has just started!
Everyday 2:00pm~5:oopm ONLY!
・Organic Coffee Set 6.95 Now Special Offer 4.95!! 
Hot or Iced Coffee and Triple Chocolate Cheesecake or Raspberry White Chocolate Cheese Brûlée
・Kagoshima Green Tea Set 5.95 Now Special Offer 3.95 with 2 Mochi!
Hot or Iced Green Tea and One Mochi Sweets ( Sakura, Kiku, or Matcha)
Enjoy your Afternoon Cafe Time at Shin-Sen-Gumi 2GO!
Shin-Sen-Gumi 2GO-3Sei Center
18203 S. Western Ave #104,
Gardena CA 90248
7 Days Open 10am~10pm
☎︎310-324-3246
---